My name is Delia - I love to act like a slut! Nothing says slutty quite like hot pink fishnet thigh highs! I definitely felt slutty when I slid them on with my little black panties with cute pink zippers. I love reaching into and feeling my cock with one hand while simultaneously squeezing my big tits and rubbing my nipples with the other. Hot, hot , hot :-) Hope you think so as well!!!
Winner of THREE TRANNY AWARDS!!
2009: Best Amateur Website | 2010: Best Independent Site
2011: Shemale Strokers Model of the Year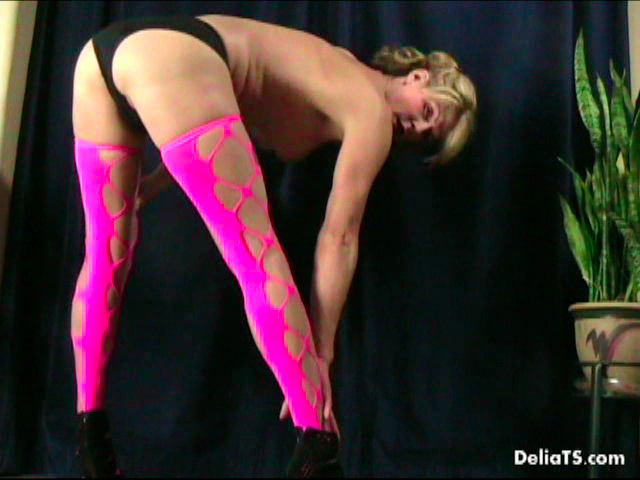 Also available as an .mp4 file.
This is a preview video - members-only version much longer with me cumming all over!
Become a member to get all of my homemade porn and newest updates: SEE ME CUM!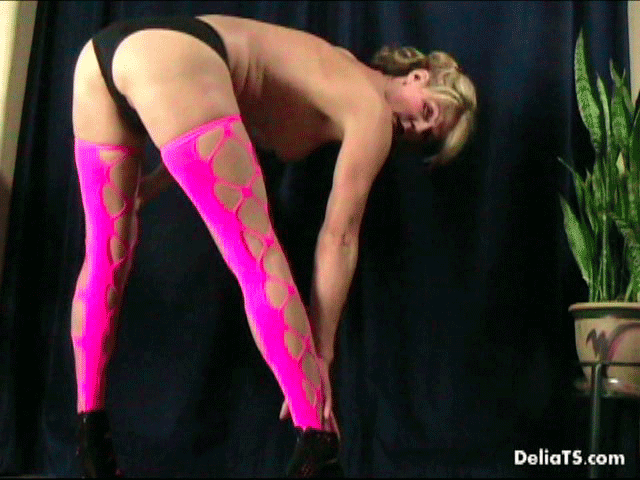 Copyright © 2002-2012 - All Rights Reserved :: Homemade indie porn by Delia & Trixie.